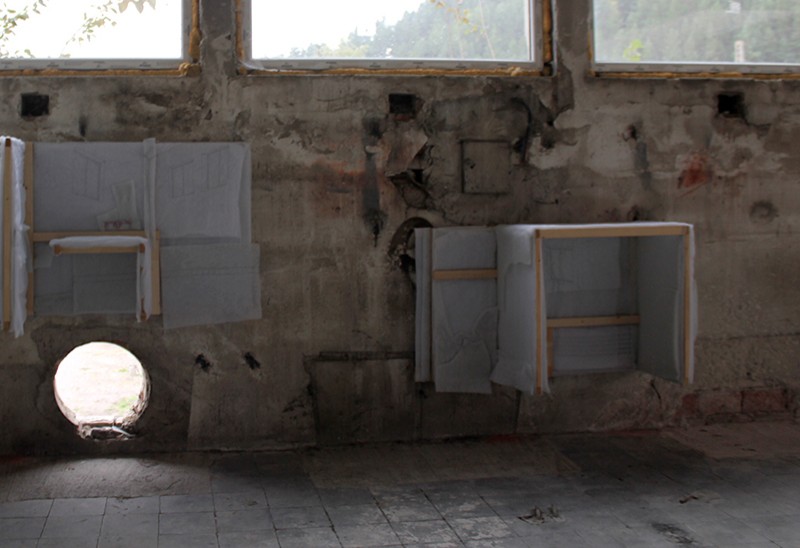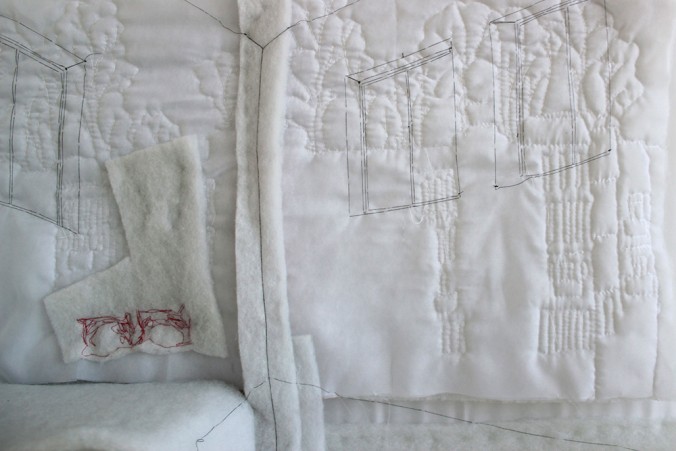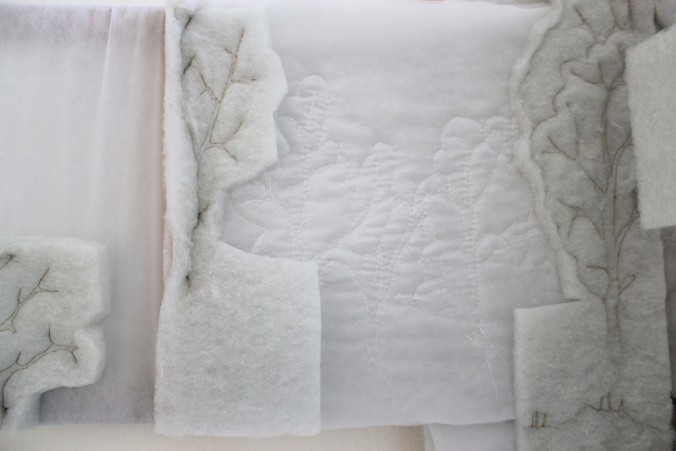 Weird Objects / Podivné objekty, 2014
Weird objects indicate architectural spaces. Wooden construction holds the textile walls with the embroidery in the layers. Somewhere we can notice a sketch of a window, somewhere is the image of the trees. The views intertwine exterior with interior. The viewer looks inside of a flat/house and at the same time he is looking out of the window into the garden.
Podivné objekty naznačujú architektonické priestory. Drevená konštrukcia drží textilné steny s výšivkou vo vrstvách. Niekde je okno, niekde pohľad do záhrady. Prelínajú exteriér s interiérom. Divák sa pozerá dnu do bytu/domu, ale zároveň aj von cez okno do prírody.