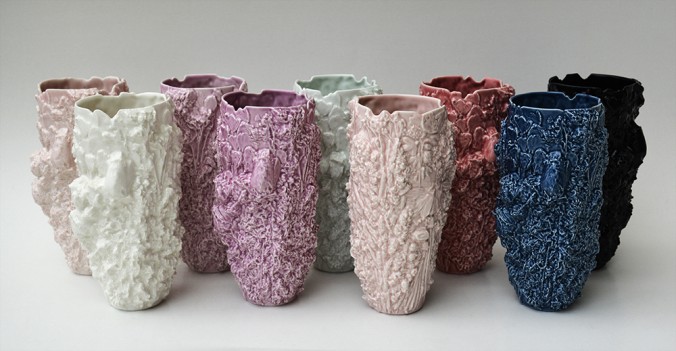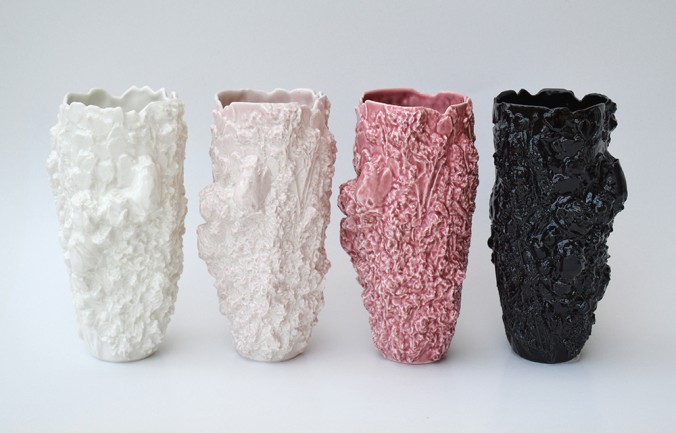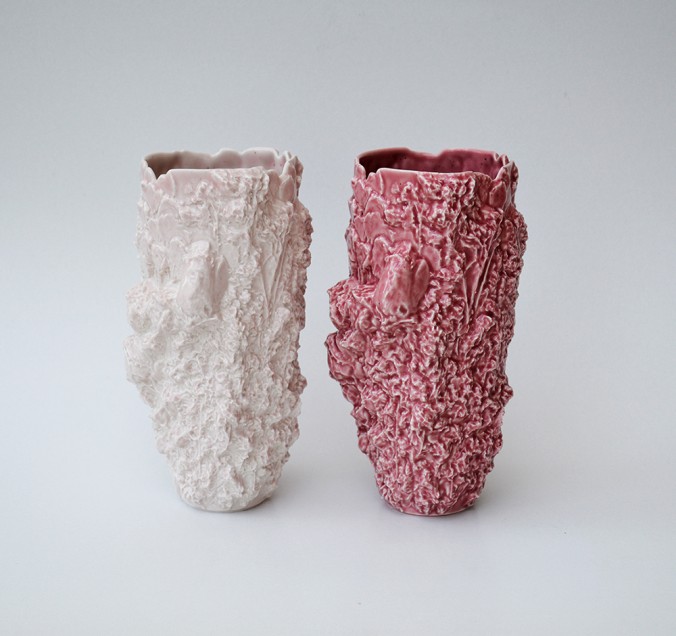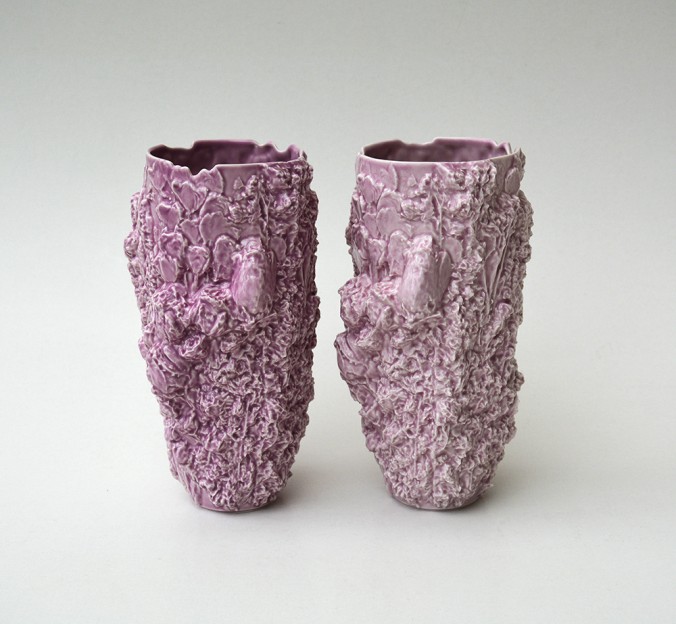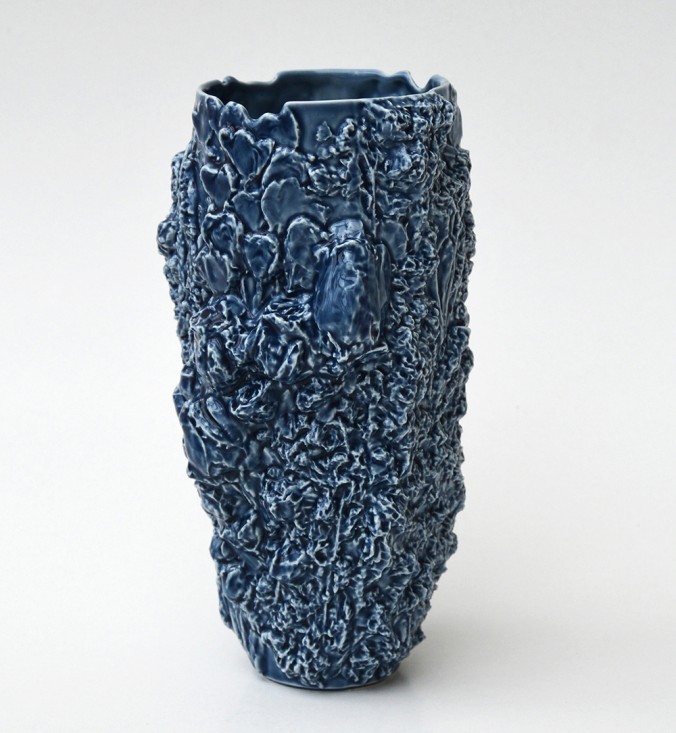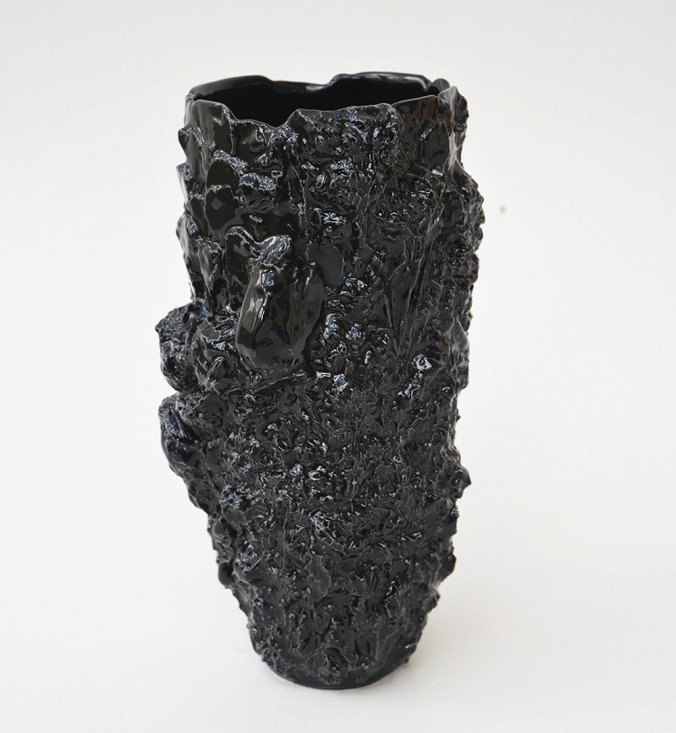 Bio-vase 6 / Bio-váza 6, 2015
Vase Six (or in fact the seventh vase in a row) continues the series of Bio-vases 0-5. The collection was created together with ceramic designer Markéta Nováková. She is my help in technology. The Bio-vase 6 develops the ideas from previous pieces and fully expands three-dimensional floral decor of varied plants and flowers. Decoration is so rich and thick that it denies and deforms the basic shape of a model.
Šestka (siedma váza v poradí) je voľným pokračovaním kolekcie Bio-vázy 0-5, ktorá vznikla v spolupráci s keramickou dizajnérkou Markétou Novákovou. Aj tu sa podieľala ako technická a technologická výpomoc a poradca. Váza nadväzuje na predchádzajúce kusy, avšak plne rozvíja trojrozmerný rastlinný dekor z rôznodruhových kvetín. Dekor je tak bohatý, že podstatne popiera základný tvar vázy a deformuje ho.