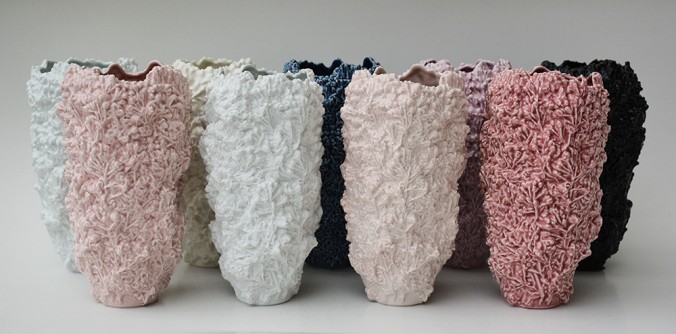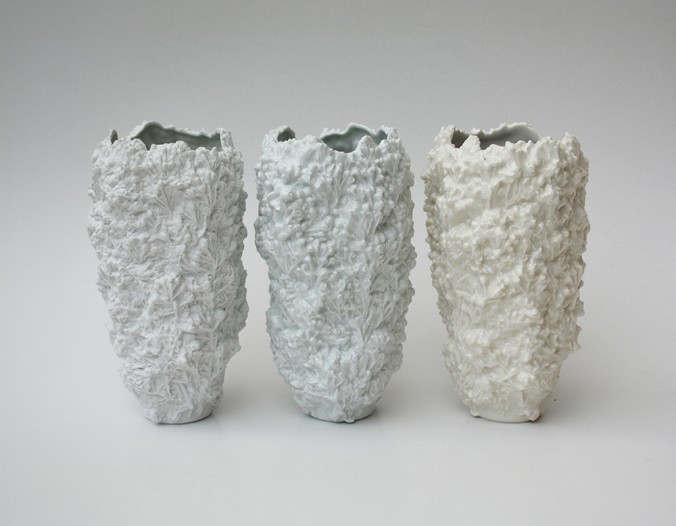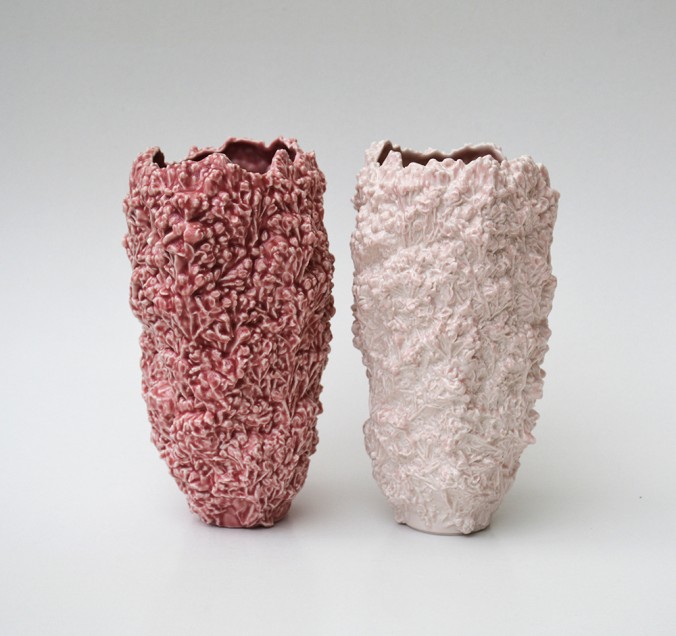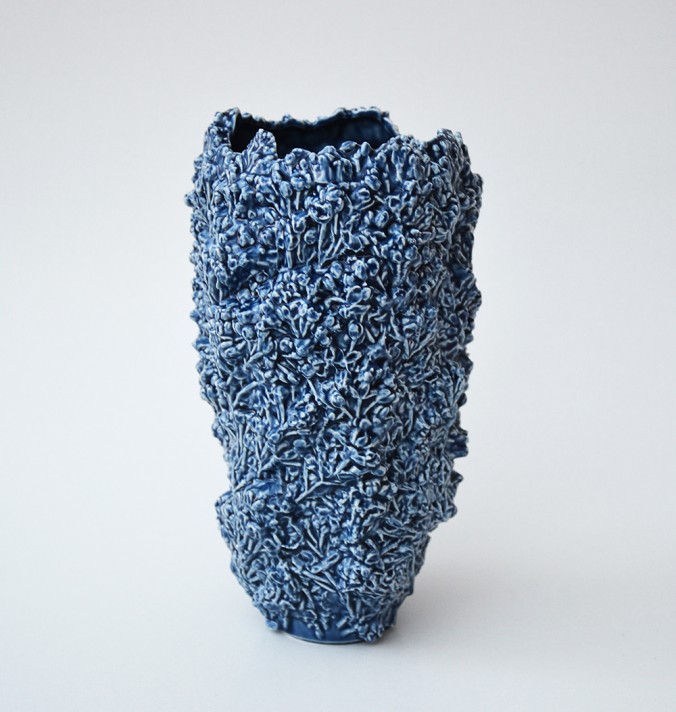 Markéta Nováková & Mira Podmanická: Lilac/Orgovánová, 2015
Lilac is the eighth vase from the collection of Bio-vases. I cooperate with ceramic designer Markéta Nováková. On the contrary to previous pieces this one is made out of one kind of flowers. The entire relief decor is made out of flowers of lilac, conserved in the most beautiful time of blooming. They create rich relief which covers the entire simple earlier shape of the vase-model. In fact they deform it. The result is the modelled vase rich in shape, which is still completely functional. We experimented with colourfull glazes in this collection, to get close to the nature (we were seeking the true colour of lilac). So we have vases white, pink, purple, blue and black.

Orgovánová je v poradí ôsma váza z kolekcie Bio-vázy, na ktorej spolupracujem s keramickou dizajnérkou Markétou Novákovou. Na rozdiel od predchádzajúcich kusov je jednodruhová a celý výrazný trojrozmerný reliéfny dekor tvoria kvety orgovánu, zakonzervované v najkrajšom období kvitnutia. Vytvárajú bohatý reliéf, ktorý zakrýva celý pôvodný jednoduchý tvar vázy-modelu. Vlastne ho deformujú a výsledkom je sochársky modelovaná tvarovo bohatá váza, ktorá je však stále plne funkčná. V kolekcii sme experimentovali s farebnými glazúrami, aby sme sa čím viac vrátili späť k realite prírody (hľadali sme farbu orgovánu). A tak nám vznikli vázy biele, ružové, fialové, modrá a čierne.